At IES, we're more than an just a Texas solar electrical company. We are a company that cares for its employees, customers, and our vendors. We understand that the future generations of electrical professionals are responsible for the growth of the industries we serve. That's why we are proudly partnered with Construction Careers Academy in San Antonio, TX.
Construction Careers Academy, or C.C.A., is a magnet school in Northside Independent School District that focuses on preparing students for careers in the construction industry through hands-on learning modules, specific strands of teaching geared towards the development of their trade and future profession.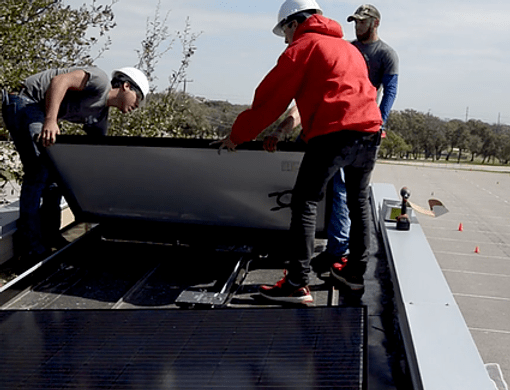 One of the projects that the students are tasked with is the design, and implementation of a tiny home on wheels that is sold for proceeds to help fund the schools budget on future tiny home projects. As a partner, IES directly donates electrical material, and field labor associated with the installation and training of solar equipment for these houses.
C.C.A. recognizes that Solar PV Systems are not only the future, but today's technology that is being incorporated in Residential, Commercial, and Off-Grid applications.We spend several days on site educating the electrical strand students on how solar works, how to work with solar safely, the proper tools that are needed to install solar, quality checking installation, and commissioning a system.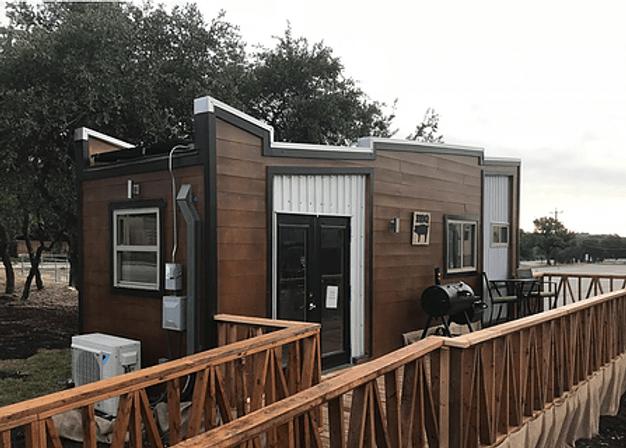 Educating students on how to properly work with Solar Energy is just one way that IES gives back to the community and the industry that we serve.