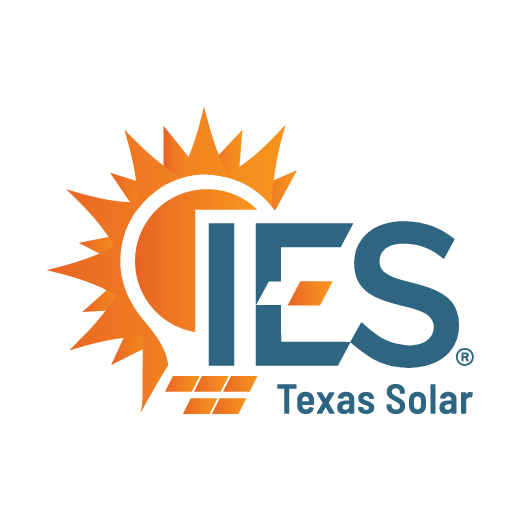 John :
This Artifact was commissioned to tell the story of IES Solar and the benefits of their solar power services. I'm John from Artifact. And in this episode, I spoke Dan Weier, a regional sales manager with IES Solar. He told me about the rapidly growing industry, company's growth goals, what he tells people about making the change to solar and much more.
Dan Weier:
So, yeah, I'm Dan Weier, original sales manager in Texas here for IES, Texas Solar. I think job's pretty self-explanatory but I manage the Metro areas, Dallas, Fort Worth, Austin, San Antonio, and Houston for IES Solar division.
John :
Cool. So tell me a little bit about IES Solar, and IES in general, give me sort of the big picture. What is your company do?
Dan Weier:
Great. So IES is actually a publicly traded electrical contractor. We primarily work in the new build market for commercial and residential properties, low voltage wiring. That's where we started. We started in 1972. We're headquartered out of Stafford, Texas. We're like I said, a billion dollar publicly traded company that we're very multifaceted now. We have an IES communications division. We have just a lot of different areas that we encompass from where we started as just electrical contractors for electrical wiring. But that is our primary business. In the early 2000s, IES started exploring the solar side of electrical considering, a lot of the install that people don't realize has to do with the electrical, the service panel, all the fun technical stuff that kind of is the bread and butter of what IES represented.
Dan Weier:
So I think they really started exploring it in the 2000s and then come 2010, 2012, we started an actual IES Solar division that's based out of San Antonio. So we've been doing the whole turnkey process between procurement, install, sales side since about 2012. And we've learned a lot. And I think that our intentions are with that as to continue to grow in the Texas markets and beyond into our other electrical markets across the other 48 states. I think we're in Hawaii as well, but of the 48 continental US our goal is to expand solar and the solar division to each of those other markets.
John :
Tell me a little bit about kind of the solar industry in particular that you're in sales for. I imagine that the growth has been sort of crazy over the last decade or so. What has that area been like? What are the challenges you guys are seeing? What have been the biggest growth opportunities? What's sort of the state of the industry?
Dan Weier:
So there's kind of a twofold, right? So on one end, electricity rates in bigger states like California, solar has been huge out there for years because electricity rates, grid issues was a big driving force for solar to be developed and really grown upon since first solar panels were developed in the 1970s and being used for commercial projects. But since the 2000s it's expanded to a different demographic or demographic, the people that are just tired of paying their electric bill.
Dan Weier:
So the way that it kind of expanded is people in areas with high electric usage or high consumption and large bills, there is ways to incentivize them as well as ways for them to afford to be a more cost-effective approach to solar. So, most people's misconception is that solar costs 50, $100,000 that wasn't ever going to save them any money. But that changed a couple of different ways as I touched on. It changed that there's ways people can pay for solar with no money out of pocket and there's federal and local incentives people or homeowners get to go solar, both homeowners and commercial properties. So between the incentives and the no money down upfront cost for residential projects, that's often the driving force to why more of the population is able to do solar or look into solar because it's become cost-effective and cashflow positive from day one.
John :
Yeah. It seems like, I know my parents have some solar panels, it seems like there was sort of a tipping point where it became more accessible for people. Sort of, for you, as somebody who works in the sales of this, what are the things that you hear most when you're talking to people or trying to make sales and or talking to some of the people in your region who you work with, what are the questions that you guys get a lot about your company or the things that you run into a lot that you wish you could just tell everybody about?
Dan Weier:
Well, specifically with IES Solar is that we're a company that's very focused on our customers. We're very focused on that if you're going to make an investment in something like your house or in something, home improvement, anything, it's usually not something that you take lightheartedly, right? So we think that our culture here being customer first oriented, we really, really appreciate the family loyalty mindset that we have in-house. And we try to make our customers feel like their part of that growth and that family as well. That's how we approach our daily business. And our vision is to continue to grow that so that we have that sense of community and to have a presence in the community through that. We think solar is a good vehicle to get there because we can feel positive, and proud, and optimistic that what we're offering to them is a solution that's actually going to help them save money.
Dan Weier:
It's something that most homeowners when they ask questions, they just have those, like I mentioned, the misconceptions. They have those that it's not affordable, that it's going to, I mean, we have roof issues, things like that, that people are concerned with, the damage to their roof, the structure of their house. They have all these early adopter issues from the 1970s that they're just, haven't been educated on that's very important for them to learn to be able to make a smart, reasonable, and financial decision for them and their families.
John :
Yeah. Clearing up all those misconceptions. What do you think it is that makes IES unique among what I'm sure is this crazy growing industry with lots of companies who are trying to get into it? I think it's probably a lot of the things that you've mentioned in other answers so far, but what would you say it is that sets you guys apart in the solar business?
Dan Weier:
It truly is to me, as you touched on, it's growing rapidly, over 200% job growth industry and Texas is leading the way in a lot of those areas. So to help differentiate ourselves from our other contractors or competition is our longevity. You have companies, have rebranded or renamed or been doing this for two to five years and they're offering something that they haven't been successful long enough to be able to make some of the claims or offerings they are.
Dan Weier:
One of the things that stands about IES is again, we're a 47, 48 year old company. So, a lot of times something they care a lot about when they're making these types of investments is what's my warranty? At year one, who's going to answer the phone if something goes wrong at year one, and year five, and year 10? Well IES, we stand behind our warranty. The fact that we're able to have a longevity of background to say, we have the history to say, we could answer a call from 48 years ago today from work we did, because we've actually existed that long. I think that's a huge, huge factor into people's decisions that choose us over maybe one of our local competitors, whichever market you're in.
John :
Yeah. That's really a good point. That's the kind of business where you want to know that you're going to have somebody to call in a few years if you're having an issue. That's a good point. What would you say your guys' goals are as you look forward? As we've discussed, it's a crazy rapidly growing industry, but there's still a lot ahead, I imagine. What are IES Solar's goals right now?
Dan Weier:
Well, and I think that if you're being kind of cliche about it to put solar on every roof in America, right? I think that's what all solar companies strive to do. But in a more realistic sense, we're really trying to help people save money. I think that that's our goal is to have people find a financial solution. What we typically find is when homeowners sit down and talk to us about solar for their house, a common thing they say is why isn't everybody doing this? Or why aren't more people even doing it than they are. And although we've had growth, we sit here in Texas and there's plenty of roofs that I see getting plenty of sunlight that just haven't had the proper fit for their solution for their home yet.
Dan Weier:
So I mean, our goal is to make sure that every house that has a feasible roof to do solar has a good financial investment at least presented to them that it could save them money. And also it's smarter, long-term investment than paying their electric bill forever. So our goal is to educate the homeowners on that and let them know that it's their decision at the end of the day, but they're not only doing something to be sustainable and taking that carbon footprint, shrink it down, which I think most Americans try to do. But also again, it's a smart financial investment compared to the alternative.
John :
Yeah. Like knowing those things, do you sometimes feel like your sort of crazy when you're driving around Texas and in the heat and looking at some roofs? For somebody like you, you just wish you could sit those people down and tell everybody, what a deal they should have.
Dan Weier:
I think what we're seeing, and I think that to your point, it's 100% true, but I think we're also seeing with the growth, there are a lot of, let's say bad apples. It's still kind of the wild west out here and across the nation where there's a lot of pop-up companies or the term fly by night. There's a lot of that still happening. So I have my personal goal, since I've been with IES for quite a few years now is to circle back with those people that maybe 10 years ago, or three years ago, even had a bad taste in their mouth from an experience from a different company. And they kind of got turned off to the idea of even exploring the option anymore. And again, I teach my team that, hey, just because they were told no today doesn't mean it's no forever.
Dan Weier:
And it just takes the right opportunity to show them that we're here to help them. Nobody likes to be sold. So we're here to help them feel like the decision's theirs and just give them all the options and education needed to make the proper decision. So, yeah, I mean, I think that most credible companies in solar now are really trying to help those early adopters, those early people that thought it was good, but were then shunned or turned away from it from a bad experience with a different company. So we're trying to fix that.
John :
Yeah. Are there any sort of examples that come to mind of like best case scenarios or clients, companies, whatever it may be that you got to come around after falling back with them or anything like that that comes to mind for you?
Dan Weier:
Absolutely. Recently we had a customer that told us an awful story. They had a company. We're talking about big investment stuff where I believe they had somewhere around 30 to $40,000 system that they paid half up front for. And then the company went out of business and they were out half their money, or we got to show them that not every company is like that. And trusting a project like this with a company that has longevity, isn't just a fly by night company that's popped up to try to earn a buck. That we're here to really support them and service them in the future. I had something similar where, [inaudible 00:10:43] sold a bill of goods that wasn't really matching up and they lost a bunch of money in a cancellation. Cancellation, upfront fee that they felt like they were required to pay.
Dan Weier:
And we got to show them that like, hey, you don't have to have that obligation. You shouldn't feel that sense of buyer's remorse after the first day of making the decision. And we're not here to put that pressure on you. We're here to help feel like the decision is yours. And I think that we probably see once a person a month, one person a month that probably gets that feeling that they're like, okay, I feel more comfortable with this company than the previous one I met with. And I think that's what our sales team really strives to do is make people feel like they're making a feel good choice that they don't regret.
John :
Yeah. That's kind of, sort of be the ultimate win for you guys is when somebody feels comfortable with your sales team and your company.
Dan Weier:
Absolutely.
John :
You said that it's a company that's been established for awhile, and I know you told me you've been there for awhile. Tell me a little bit about the company, just like, from a culture standpoint and what you appreciate about it. I think you mentioned that you guys have great customer service and you try and do work in the community. Just as an employee, what's sort of the things that you appreciate about the company?
Dan Weier:
Yeah. I mean, I think that, so I personally have started there. I think I've been in the Central Texas market for going on 10 years since I moved to Texas. And I worked for a company that no longer is in business. So I understood the ins and outs. I learned early on, the strength it takes and the consistency it takes for a sales organization or a solar company to withstand some of the ebbs and flows of this business or this industry. When it came to IES, I had a connection here that I brought. I came in and I felt right away that this was a different feeling and it wasn't that they were offering totally different products or that they were like offering something tangible that you could feel and say, this is different than what I had before.
Dan Weier:
What IES offers is truly just like, hey, we're here, we're present, we're local. We want to make this feel and make sure that whatever decision you make, you know that you have our support. We shy away and instantly we shy away from a lot of in-home sales companies will push towards pressure sales tactics, things like that to make an emotional decision, but our training and education all the way through with our engineering team, with our sales staff, with our operations staff is to get it right the first time.
Dan Weier:
So our goal is to go with their best foot forward, lead with their best options, and then give them options. It's not a one size fit all. And I think that's a big difference that we have that many others don't, is that we don't come with just one solution for a homeowner because we know each homeowner and each house is different. So I felt right away and we've established that culture here that, hey, just because the solution we lead with isn't the fit for this person doesn't mean there isn't a solution we can help them with. And I think that our team just works really hard to have consistency in our installs and our service, but also on the front end to make sure the homeowners feel like the choice is theirs. And that we at least laid out all the options for them to make the right solution for them.
John :
So I know you said there's lots of different solutions, but I would like to sort of ask a little bit about just like the, almost like getting the sales pitch from you. And it's sort of a lot of the other stuff that we've covered wrapped up, but I guess, just tell me sort of how you explain to somebody about the cost savings that solar panels can generate because you mentioned that earlier. I know that's one of the big selling points. And other reasons that somebody should consider upgrading to solar panel. What are the things that you tell people to sell them on this?
Dan Weier:
Well, it's actually really simple to start. So the touch benefits of solar are simple to me because the average homeowner a year probably spends about 1500 to $2,000 a year in electricity costs in our current market. So, you figure a homeowner spend $150 a month. Right away my goal is to come up with a solution that makes financial sense for them. And by that, I mean, there's ways out there we can get it with no money up front. So that means there's no out-of-pocket costs and there's solutions for financing and solar out there that homeowners can get $120 payment or investment in solar and save that 150. So again, if someone's bill is $150, my job would be to show them that we can eliminate that $150 or get close to doing so, eliminate most of it and then offset it and swap it out for a lesser monthly investment that not only is it not going to a bill, right?
Dan Weier:
So the way we presented it a lot is, if you're spending $1,800 a year on electricity costs, what's that going to be 10 years from now? With rate increases and inflation, you're looking at something 15, 20 years from now where someone's spending 40 to $50,000 in electricity bill. Now that's just not money people think about a lot because they kind of think of it like taxes. It's just something you pay. Some people have it auto drafted each month. Well, our job is to educate them and help shift that way of thinking to say, Hey, you're robbing Peter to pay Paul. You're truly able to take that 150, put it back in your bank account and take some of it to invest in something that's going to be more cost-effective, long-term 25 year warranties in most cases. And not only that, there's the federal incentive that's a tax incentive that covers 26% of the gross cost. So that's a huge one. The biggest incentive that every tax paying American or homeowner has, is going to be a tax credit of 26% of the gross cost of the system.
Dan Weier:
So basically with those incentives and then what other local incentives are included often, anywhere from 26 to 40% of the system costs is taken care of by other incentives. So it's very helpful. It makes people realize that that first big number isn't so scary because one, they're already paying it to the utility company and we're just shifting it to something that is an asset for their home that can increase their home value. And they don't even have to pay that big number because not only is there no money upfront, but there's incentives that are going to help take care of some of it so that none of it feels unattainable or feels like something that they can't handle, that they can't feel comfortable with that investment because it's not new money, it's an investment that they just are reallocating to something that's better than the utility bill.
John :
Yeah. That totally makes sense. I'm curious. I can see how that pitch of investing in your business works for commercial properties as well. Is there any sort of different angles that you take for people who are considering this for their commercial properties, or is it about the same as for residential?
Dan Weier:
Well, it's pretty similar in the fact that there's going to be different methods and different solutions for commercial, right? The way that not to go too far in the weeds, the way that a lot of utilities do their metering for their commercial properties compared to residential, it varies a bit. So there is still federal incentives. There's some tax depreciation incentives, there's specialty financing or grants available to commercial projects that aren't available to residential in a lot of cases. So it often becomes more cost-effective in terms of return on investment for commercial, even for residential, depending on where you live, but the solutions are quite different.
John :
Gotcha. All right. Man, that was sort of what I figured is that it's basically the same value proposition in terms of don't pay your electrical bill, invest in some technology that will be around for a long time, but it's sort of done differently for the two, I imagine.
Dan Weier:
Exatcly.
John :
Different incentives and such. Interesting. All right. I think that's most of the stuff I had sort of ahead of time. I know you said you guys intend to be the national leader in solar,
Dan Weier:
Sure.
John :
And are looking to expand. And I know you said, you were in the solar industry even before coming to IES. I'm sort of curious just about your big picture insight on the industry and the future landscape. You talked about the company's goals. Where is this technology and this industry going? Do you think it's realistic that it will be on any household roof that can get the right information in the future?
Dan Weier:
Sure. I mean, I really do think that's realistic. And the reason that I'll use that as a personal anecdote. When I got in solar, I grew up in the Midwest and up towards the cold and the dark winter days. I didn't think there'd be a chance that solar would be anywhere in the north. But one of the leading install areas for solar is the New Jersey area, New England states. Up in the Midwest there's a lot more solar going in areas that you didn't think there'd be enough financial investment to do it. But what that speaks towards is that the cost of doing solar, the material cost has come down tremendously. The technology has gotten better just like most technology does over time. And so the cost to produce and manufacturer technology has dropped.
Dan Weier:
Now, there are always going to be outside factors like shipping, where it's coming from, material, things like that, that can very cost like we're seeing in 2021 with a lot of other industry, lumber and so forth. But the long-term play for solar is it's going to keep getting more and more cost-effective. And the other factor that really ties into this being something that all houses in America are probably going to eventually want to look into. Growing population for grid power, but also with grid power comes more inflated costs and electricity rates. So electricity rates are historically going to keep going up and up and up. So even in those areas that maybe are more resistant to solar, or it just doesn't seem the financial fit right now, I think that will eventually shift because of costs of the grid and just increased population in certain areas. So, yeah, I think it's very much attainable that all of the 48 states should be exploring solar sometime in the near future, at least for most solutions.
John :
That's awesome. All right. We'll wrap up with sort of a closing message, but before we get there, I like to just ask, I don't know, is there anything that you came in wanting to talk about or that you think I should've asked about that I didn't necessarily ask you a specific question to lead you towards to talk about IES Solar?
Dan Weier:
I think specifically with IES, I think we covered everything. I think that something that I always bring up and I think this time of the year is kind of perfect for it is, I talked about the federal incentive. It is something like I said, a lot of people… Federal incentive is once a year. It's something that this time of year is where we get really busy because people are trying to make some decisions on their tax benefits. So it is something that, it's not a seasonal purchase, but it is one of those things that you get a big rush this time of the fourth quarter of the year, because people are trying get solar put on their roof so they can claim it on their taxes for next spring. So it definitely gets a little bit of a solar rush the last quarter of the year. And we like it. It's fun. Keeps things busy. Keeps things interesting, but the whole industry feels it, the manufacturers feel it and we're getting to that time. So it gets really exciting to see what we can do and help people go solar.
John :
Interesting. That's not something that you would've thought of, but that's really interesting. All right. Well then let's just close out with, we like to do sort of a message of you speaking directly to the listener so. I know we've sort of done the solar sales pitch in many different ways here and dug into different aspects of it, but just sort of, if somebody is listening to this, hearing about you, hearing about the company, what would you tell them about IES Solar? And yeah, what would sort of be your closing message to anybody who's come this far and listen to this episode?
Dan Weier:
Yeah. I think that to anyone out there that either just gets sick of paying their electric bill or it's something that they just want to get rid of, or for those people that are just looking to do the right thing with their carbon footprint and some corporate social responsibility for commercial properties, if you haven't looked into solar, now's the time to do it. I think in the next couple months, I think we're going to see some changes in the industry that if you haven't looked yet, IES will have a solution for you. We're not a one size fits all organization. So reach out to us and just make contact with us. And we'll happily, put something together that fits your needs to make sure it's within your budget.