You may not have heard here in Texas, but California recently made history by mandating that all new homes — and many apartments and condos — incorporate solar beginning in 2020.
The new rule is expected to boost residential solar installations in the state by 44 percent, and if history tells us anything, it won't be just California that benefits.
No matter how you feel about California's culture in comparison to life here in Texas, when it comes to green energy, California is one of the nation's forerunners in innovation. The state already comfortably leads all others when it comes to solar production. In fact, California has installed about five times as much solar as the second leading state, North Carolina. According to the US Energy Information Administration, the state also outranks all others in its production of energy from two other renewable sources: geothermal and biomass. In addition, California tops all others states on energy storage and leads the entire world in putting electric vehicles on the road.
These rankings are particularly significant, given that California is the fifth largest economy on the planet. So when it backs a product, like solar, it has the ability to create economies of scale that drive down costs. For that reason, analysts expect cost benefits of the new solar mandate to bleed into other states, hastening what's already been a dramatic drop in the cost to install solar — a 70 percent decline since 2010, according to the Solar Energy Industries Association.
Moreover, it won't be just the residential solar program spurring greater renewable development in the state. Outgoing Gov. Jerry Brown signed into law a series of new clean energy bills toward the end of his term in 2018, most notably a requirement that California use 100 percent zero-carbon electricity by 2045. Like most forms of renewable energy, solar power is zero carbon, so the requirement will increase its use and likely continue the virtuous cycle of reducing its cost—encouraging more people to adopt solar, which in turn reduces cost, and so on.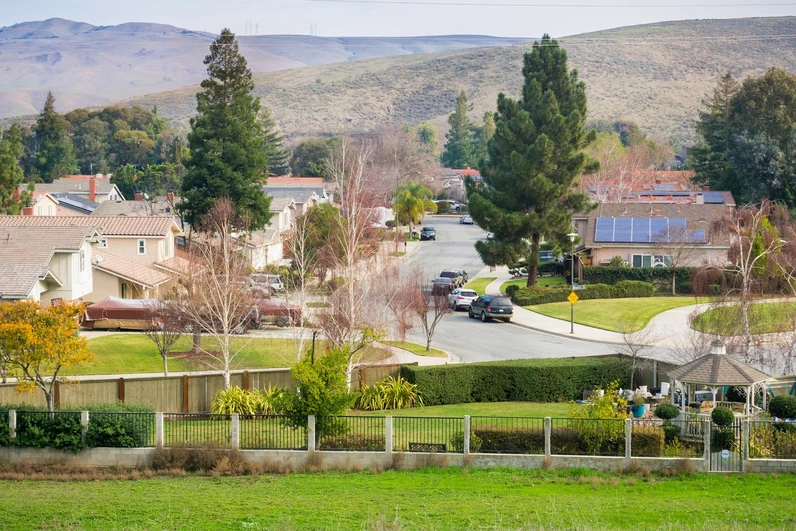 Home solar is the new deal
As Congress considers rebuilding US infrastructure and creating jobs under what's being called a Green New Deal, California again serves as a guide. Since 2002 when the state began setting ambitious green energy goals, it has created 519,000 clean energy jobs and injected $49 billion in public and private clean energy economy investment, according to a report by Environmental Entrepreneurs.
This is not to say that California's programs cannot be improved upon. The home solar requirement, a change made by the California Building Standards Commission, is expected to increase the price of new homes $8,000 to $20,000 — and California is already a pricey real estate market. That worries housing activists. However, analysts expect energy savings from the solar panels to offset the price increase.
Of course, not everyone can install solar panels on their roofs. Shade, for example, can get in the way of solar production. But the rule offers flexibility. Solar panels may be built on each individual roof or developers can create central solar systems shared by several homes, under the new rule. Special accommodations are made for areas with shade or other problems that impede solar generation.
State energy policymakers — the chief drivers of energy innovation in the US — will be watching California as it institutes the new policy. It's unlikely all 50 states will institute requirements that new homes include solar or set goals for 100 percent zero-carbon electricity.
Time will tell, but chances are the adage will hold: As goes California, so goes the rest of the nation when it comes to clean energy innovation.
Request A Solar Quote Today!