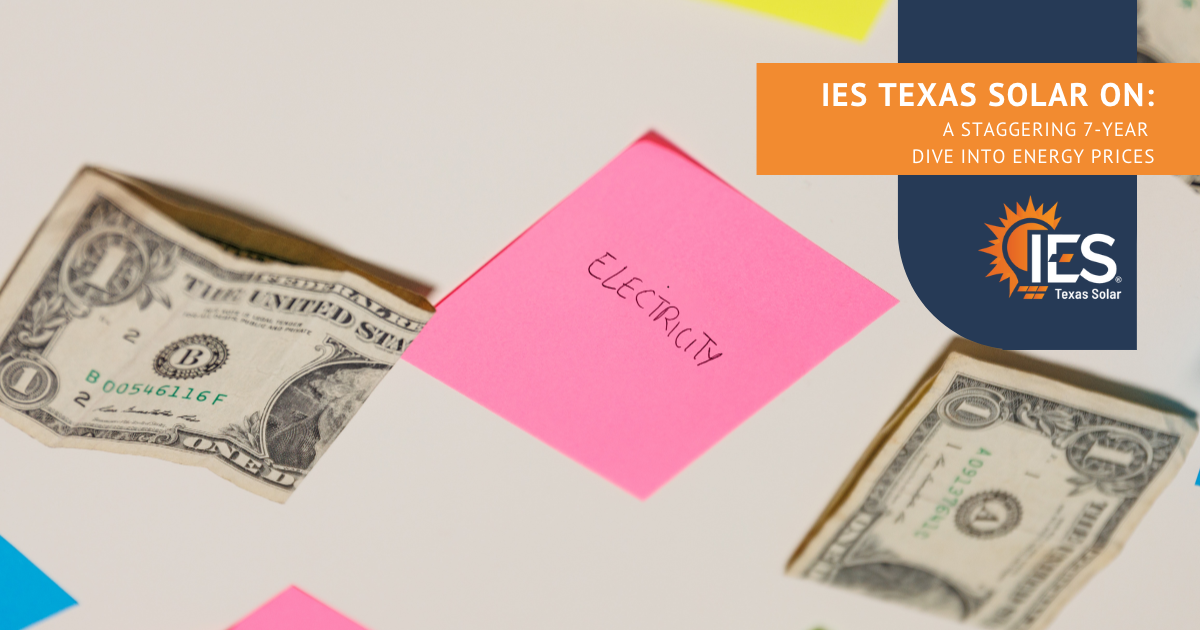 Time to read: 7 minutes
Date: May 30, 2023
Energy pricing in Texas is something that all Texans who deal with electrical companies have to consider at some point. Being able to look at energy pricing can help Texans understand how much the price of electricity has increased over time. Understanding the differences in pricing over time is also a big factor to consider when researching the benefits of switching to a solar power system
This article aims to explore energy pricing from electricity providers in Texas, how these prices have changed over the last few years, and what factors into the price changes. Additionally, we'll also discuss the difference that installing a solar power system can make when it comes to energy pricing.
A Real Shocker – The Difference in Electrical Pricing Over Time
Over the past few years Texans have seen increases in the cost of electricity. Let's look at some examples from the past in order to get an idea of how much these prices have changed.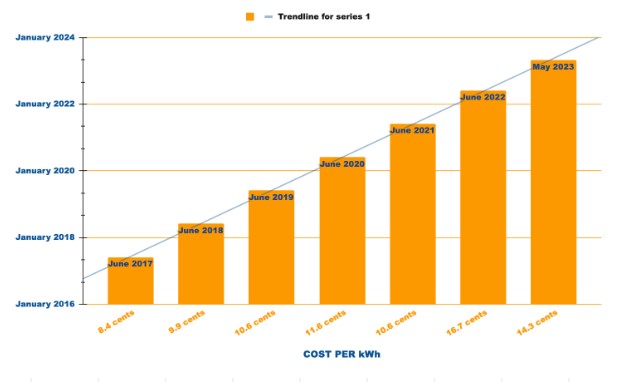 Differences in average pricing from 2017 to 2023
According to Texas Electricity Ratings, the average prices for 12-month electricity plans have changed significantly.
June 2017: 8.4 cents per kWh
June 2018: 9.9 cents per kWh
June 2019: 10.6 cents per kWh
June 2020: 11.6 cents per kWh
June 2021: 10.6 cents per kWh
June 2022: 16.7 cents per kWh
May 2023: 14.3 cents per kWh
As you can see, the average rate price for 12-month electricity plans increased from 8.4 cents per kWh in 2017 to 16.7 cents per kWh during the same time of year. The average prices of electricity over the past seven years have been nothing short of a roller coaster, one that seems to rise more than it falls. Simply put, prices are consistently rising and staying above prices that were common several years ago. Additionally, specific electricity providers across Texas have seen a large increase in their pricing over the span of just a couple of years. It's also important to keep in mind that some electricity providers will switch you to a variable-rate plan once your fixed-rate contract is up. This can cause your power bills to suddenly rise.
Example 1: Cirro Energy
Price in January 2021: $0.126 1000 kWh
Current Cost: $0.221 – $0.251 kWh
Two years ago in January 2021, the price of electricity per 1000 kWh from Cirro Energy was around $0.126. In January of this year in 2023 Cirro Energy charges between $0.221 and $0.251.
At most, this is nearly a 100% increase in the cost for electricity (from $0.126 to $0.251) over the last two years.
Example 2: Oncor Energy
Price in January 2021: $0.039 kWh
Current price 2023: $0.88 kWh – $1.098 kWh
In Oncor Energy's case, the price of electricity increased dramatically. Overall, the cost of electricity more than doubled.
Cirro and Oncor are popular electricity providers for a wide range of Texans, and prices like the ones shown above (as well as the amount they've increased by) are becoming more common across the state.
Causes of Energy Pricing Increases
A couple of things are consistently responsible for the rise in the price of electrical energy.
Rise in fossil fuel prices
Events across the globe have increased the price of fossil fuels. Power generators require fossil fuel to create electricity, and the cost for such fuels is placed upon retail customers through their electric bills.
Upgrades to the Texas power grid
After Winter Storm Uri hit Texas in 2021, legislation was passed to increase the amount of electricity that could be kept in reserve to prepare for another extreme weather event. These upgrades include weatherization of Texas electrical infrastructure as well as the construction of new power generators. The cost for such upgrades, however, is passed on to Texans through their electric bills.
Higher and lower temperatures cause higher demands for energy. When this happens, your homes A/C or heating systems have to work harder to maintain a consistent temperature. This causes these systems to use more power, resulting in a higher level of energy consumption that leads to a higher electric bill.
Does Texas' Deregulated Energy Market Affect Electricity Bills?
The fact that Texas is a deregulated market absolutely has an effect on your electricity bills. Before we discuss this though, let's review what a deregulated energy market is. As a deregulated energy market, Texas enables competitors to enter the market by allowing them to invest money in things like transmission lines and power plants. Power generation owners are then able to sell the electricity created to retail electric companies.
The main goal of creating a deregulated energy market is, ideally, to encourage competition between electricity providers that results in lower power rates for Texans. Unfortunately, this has only increased the average rates of electricity. According to the U.S. Energy Information Administration, the average cost of electricity quickly rose above the nation's average soon after Texas was turned into a deregulated energy market.
These prices, however, dropped below the national average between 2010 and 2015. It does, however, warrant mentioning again that the average price for electricity in Texas is still increasing over time. These prices have also increased during emergencies. For example, during the winter storm of 2021 prices for electricity skyrocketed. Between February 13-17, demand for electricity dramatically increased, and prices for that electricity increased in some areas by as much as 10,000 percent. Yes, you read that correctly. 10,000%. Thanks to the fact that Texas is a deregulated market, many Texans were affected by price increases like this.
Solar Power has Been proven to be an Effective Long-Term Energy Investment
In an article published by Forbes last October, the average US household is billed $125 per month for electricity. Further, the article points out that if a customer installs a solar power system that is efficient enough to provide all of the power for a home they save an average of $1500 per year on electricity. Over the lifetime of their system (which is 25 years at a minimum) customers may be able to save around $30,000 on power alone.
What Does the Future Hold for Solar?
While many Texans are being billed higher rates over time for electricity, solar consistently lowers the amount of money Texans have to pay for power. Solar technology has also been rapidly improving, making it both a more effective choice for power generation and long-term financial stability. Many Texans have installed a solar power system for long-term energy and financial stability. Ready to invest in your future? Reach out to a solar consultant and get long-term savings and energy stability for decades to come!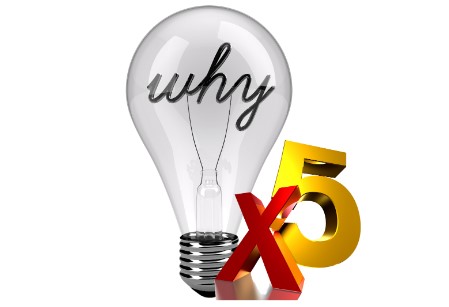 Ask yourself why you are looking into solar power for your home or business and bring your answer to us! Everyone's 'why' is different. Together we'll determine the best action plan for you.
We have made it our mission to be a source of truth in renewable energy. Our team believes that accurate solar and backup power education is the foundation for making the best decision when choosing a system that fits your needs. If you are considering installing a backup generator or switching to solar for your home or business, reach out to us by going to our website, iestxsolar.com, or by giving us a call at (855) 447-6527.
If you are considering installing a backup generator or switching to solar for your home or business, reach out to us by going to our website, iestxsolar.com, or by giving us a call at (855) 447-6527.
Sources:
Why Solar is a Smart Investment During a Recession (solarreviews.com)
https://www.solarpowerworldonline.com/2020/06/enphase-energized-ac-modules-receive-rapid-shutdown-certification/
https://enphase.com/en-us/support/rapid-shutdown