If you're like most residents of Austin and San Antonio, you've probably wondered the same thing about solar energy: does residential solar make sense for you and your home? If you like the idea of generating your own electricity at a reduced cost compared to the ever increasing utility company rates, then the answer is a resounding yes. The average residential solar system can pay for itself in 8 – 10 years, or perhaps even sooner depending on your electric company's usage rates. What's more, these systems actually last for decades, as solar systems are very reliable. There are other reasons why solar makes sense. It can add value to your home and insulate you against future utility rate increases.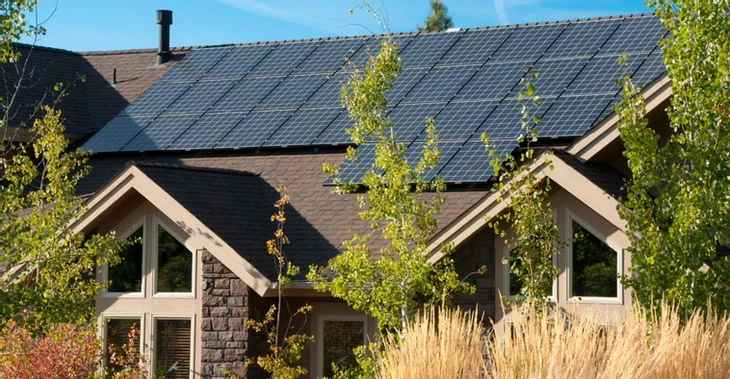 Solar power incentives
At the Federal level, homeowners that buy their solar power system may be eligible for the Federal Tax Credit. In 2020, the tax credit rate is 26% of your total installation cost. To find out if you may be eligible to take advantage of any solar tax credit, you should consult with an experienced solar contractor.
Home Batteries makes sense in some areas
Home batteries can save homeowners enough money to be worth their cost in some areas. One of the biggest factors in deciding whether you should go with off-grid solar or net metering is whether your utility company charges for electricity based on when you use electricity in addition to how much power you use. That type of rate billing is called Time-of-Use (ToU) billing. You can find out what kind of rate plan you have by reading your utility bill. If it describes your rate plan with the acronym ToU, then you pay based on Time-of-Use.
For homeowners that pay ToU rates, if the peak rate is in the evening, then home batteries make sense. Home batteries can power a home during the peak rate hours. They can then be recharged during the off-peak hours that follow. The off-peak hours are in the early morning hours. Most people are asleep and the rates that utilities charge are their lowest. Homeowners that pay ToU rates can maximize their solar savings by producing power during the day. Then power their home with batteries at night.
Utility companies are trying to erode solar savings
Many utility companies are for-profit companies. Those companies fund lobbying efforts to reverse some of the savings that going solar provides. According to an article in Business Insider, the energy industry fears that competition from renewable energy could hurt utilities. That would lead to a "utility death spiral."
Thankfully, there are public interest organizations that are fighting back. At the national level, the Solar Energy Industries Association (SEIA) advocates for the rights of both home and commercial solar system owners. At IES Solar, we believe in taking advantage of every incentive available while they're still accessible. We help our customers get every rebate and incentive possible to help ensure you get the very best service at the very best rates.
Want to go solar or add batteries? IES Solar can help
IES Solar currently serves homeowners in the San Antonio, Austin, Dallas, and South Texas areas, with Houston service coming soon. For homeowners in those areas, IES Solar can help you go solar, expand an existing system, and/or upgrade to battery storage.
Solar power systems installed by IES Solar are backed by our 25-year production guarantee. It guarantees the amount of power the system will produce for 25 years. Subject to the terms and conditions of your agreement with IES Solar. We carry Mission Solar products – one of the best brands in solar panels – as well as many other great manufacturers and brands.
Solar makes sense now and in the future
With or without batteries, solar makes sense now and in the future. Homeowners that go solar can save money on utility bills and may add value to their homes. In some states, state-level incentives can make solar make even more sense financially. Illinois recently launched a comprehensive state program to incentivize homeowners to go solar. California recently launched it's Self Generation Incentive Program (SGIP) that provides incentives for home batteries. Here in Texas, many energy companies offer special rebates and incentives to help you get started with solar. If you're in the IES Solar service area, give us a call to get a free quote and see how much you can save by converting to solar.
Want to go solar or upgrade your system? Request A Free Solar Quote Today!