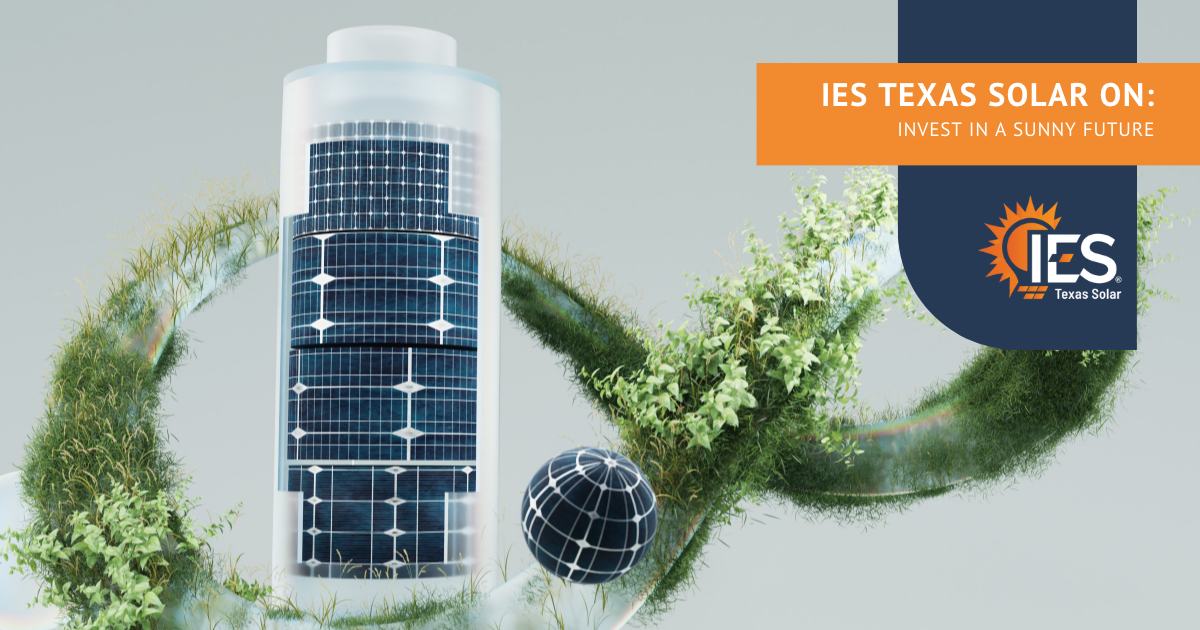 Time to read: 7 minutes
Date: May 19, 2023
With all this talk of high temperatures, recessions, and increasing gas prices, what is the smart decision for Texans to alleviate these burdens? Investing in a solar power system could be exactly the answer you are looking for. Solar energy is a long-term energy solution that gives you energy stability that you can rely on for decades. The savings that you get from a solar power system could also give you extra financial stability during a recession.
In this article, we'll be going over some of the ways that making the switch to solar power is a great investment, especially when it comes to potential economic issues like a recession.
Why is solar a reliable and sustainable investment?
Solar power systems are incredibly reliable financial investments. This is due to several things inherent to how solar power systems work. These include how reliable they are in terms of generating electricity and how electric companies buy and distribute electricity.
A solar power system reliably creates electricity while saving you money. While this seems obvious, there are multiple things that affect how investing in solar power systems save Texans money. First, you can use your solar panels to run your home during the day while storing extra electricity in backup batteries. Then when night falls, you can switch to your stored power. This all reduces the amount of power you draw on from your utility provider. Ultimately, this saves you money. Second, the electricity you create can be sent back to power providers through solar buyback. This also helps you save more money on power.
Texas gets incredibly high amounts of sunlight all year-round. This means that no matter what season it is, you can always generate electricity with solar power systems in the Lone-Star State. Even during days that are overcast, many solar panels still perform very well. In fact, IES Texas Solar provides many types of solar panels that generate electricity efficiently in low light conditions like cloudy days.
What about savings on costs and the environment?
Solar power helps you save money and the environment while enjoying long term, sustainable energy for your home. By investing to solar, you end up relying less on fossil fuels (and their hefty price tag) while using a system that will provide power as long as the sun shines. In Texas, that means reliable power all year long. Let's take a look at some of the ways that solar energy benefits Texans.
Solar energy doesn't rely on costly fossil fuels. One of the reasons that the cost of electricity has increased in the last year is because of the price of fossil fuels. Not only are fossil fuels bad for the environment, their cost also influences how much you pay for electricity. When the cost of fossil fuels goes up, so does the amount you are billed for electrical power. On top of that, the more extreme the temperatures get, the more fuel needs to be burned to meet energy demands to keep Texans warm or cool. Burning fossil fuels also contributes to poor air quality and extreme weather conditions.
Solar power is a long term investment that pays itself off multiple times. Many Texans are able to pay off their solar power systems within a few years of using your system. Texans are able to save money on their electric bills through solar power and put those funds towards their system. This allows them to pay their systems off at a fast rate while paying less money for electricity. This also means that they save much more money on their electric bills. These savings add up over the years to be a much higher amount than what they paid for the system itself.
Tax incentives make solar power an easy investment to make. The inflation reduction act has made it more beneficial than ever to invest in a solar power system through tax incentives. For residential installations, it's possible to claim up to 30% of the cost of your solar power system on your taxes. This incentive can be claimed during the year your solar powered system was installed. The percentage you may be able to claim is up to 30% through 2032, and then drops to 26% in 2033. Learn more about these tax incentives in our article on them here! This makes it much easier to install a solar power system while saving money on the cost of electricity. Want to learn more about the IRA and tax incentives? Check out our article here!
Putting it all together – Does this mean that solar power can help Texans during a recession?
The short answer is absolutely yes. Investing in a solar power system can help Texans during a recession in several ways. Texans can save money on their electric bills by investing in a solar powered system and enjoy incredible tax incentives through the Inflation Reduction Act. A solar power system can also keep Texans from being burdened by fluctuating prices even with averaged billing. Solar power can reduce and even potentially eliminate electricity bills.
In terms of time, a solar power system can last for decades. Due to the fact that owners of solar power systems save money on electricity, and reliably do so for 25 years or more, many pass their systems down to their children or other family members. This creates generational savings and sustainable power that takes care of the owner and their family.
To top things off, power outages are still a very real issue when it comes to extreme weather in Texas. In many cases, huge spikes and dips in temperatures increase the cost of electricity for Texans. This also happens during long blackouts. Solar power systems offer protection from blackouts through backup batteries and Generac home standby generators.
Being that solar power systems pay for themselves several times over and are a reliable source of power in all weather conditions, they are the perfect tool for energy production during a recession, no matter how long it lasts.
Power outages and recessions don't stand a chance against solar energy!
While power outages and recessions feel like they last a while, solar power outlasts them both. The long-term reliability and savings that come from solar power systems can give Texans the perfect tool to weather any storm. While power outages and economic troubles come and go, solar power is here to stay. Investing in a solar power system with backup batteries can make all the difference when the power goes out and if you want to get the most out of your system. When you add a Generac home standby generator to your design, you get a system that you can count on for decades to come.
DISCLAIMER: IES Texas Solar, as well as its employees and contractors, are not financial and/or legal advisors, nor do they operate in any capacity as financial and/or legal advisors. Please consult licensed professionals for financial and legal advice.
We have made it our mission to be a source of truth in renewable energy. Our team believes that accurate solar and backup power education is the foundation for making the best decision when choosing a system that fits your needs. If you are considering installing a backup generator or switching to solar for your home or business, reach out to us by going to our website, iestxsolar.com, or by giving us a call at (855) 447-6527.
If you are considering installing a backup generator or switching to solar for your home or business, reach out to us by going to our website, iestxsolar.com, or by giving us a call at (855) 447-6527.
Sources:
Why Solar is a Smart Investment During a Recession (solarreviews.com)
https://www.solarpowerworldonline.com/2020/06/enphase-energized-ac-modules-receive-rapid-shutdown-certification/
https://enphase.com/en-us/support/rapid-shutdown