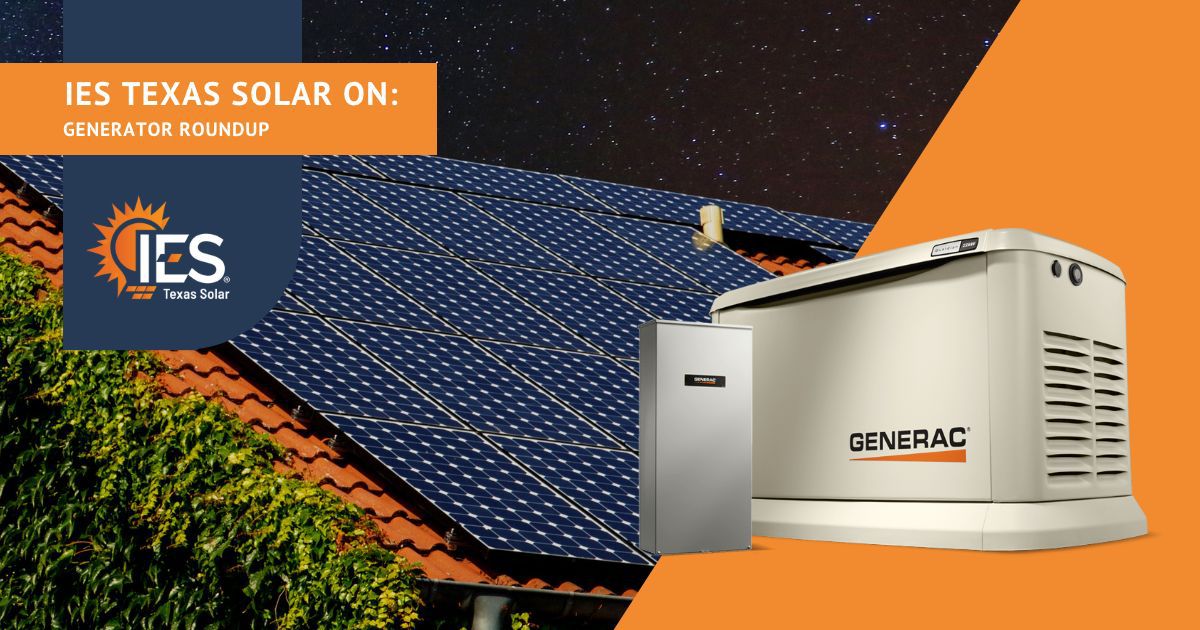 Time to read: 3 minutes
November 23, 2022
Over the last month, we've sung the praises of what is likely the best backup power solution available in the face of power outages. Generac® series Home standby generators are reliable, sturdy, and most importantly, can keep your home running when you need it most.
In this article, we'll be going back over the most important points on this incredible backup power solution. When the weather takes a turn for the worse, you and your family can confidently say that power outages aren't your problem.
Generators are a tried and true technology
These machines have been around for a while and for good reason. They are able to stand up to just about everything that nature throws its way. There are several types for different situations. The type of generator you need is going to depend on what you need it for.
Home standby generators
Business standby generators
Industrial generators
Portable generators
Mobile generators
If you need electricity on a construction site where there isn't any power or you need both power and lighting, then a mobile generator is the generator for you. Looking to power some farm equipment? Then a portable generator is what you need.
Of the types of generators listed here, the best backup power solution for your home is a home standby generator. These incredible machines activate immediately whenever it detects a power outage and can power everything you need for weeks at a time! However, to get what you need out of them, you must have it sized for your home by a professional.
You can read more about these types of generators and what they do in our in depth generator article here!
Myths about generators
Being that generators have been around for a long time, it comes as no surprise that there are quite a few myths about them.
Some common myths are that:
Generators can't power enough appliances in your home
You can run a generator indoors
You need solar panels to have a home standby generator
These are all false. You can absolutely install a generator that will run any and all appliances you need, you should NEVER run a generator indoors, and you don't need solar to install a home standby generator. These are just a few of the myths that have cropped up since generators have become more widely used. This is especially true now that more Texans are installing home standby generators than ever before, especially with another harsh winter on the horizon.
If this is the first time that you're reading about these myths, you should check out our article in which we've debunked these myths and more! Read it here!
Got the lowdown on generators? Get the home standby generator you need today!
When it comes to installing a home standby generator, you need to make sure that you have a professional size it correctly. That's where we come in. By reaching out to an IES Texas Solar consultant, you get the expertise of a company that has been in the game for nearly 50 years that also provides the best generators and customer service on the market.
IES Texas Solar offers Generac® home standby generators equipped with g-force engines, making them the most reliable backup generators on the market. The g-force engine also requires far less maintenance than competing generators. They also have RhinoCoat, a powder-coated finish that makes them resistant to corrosion for all weather conditions.
Our solar consultants are able to size your generator so that it powers exactly what you need. Whether it's for a few hours or a few weeks, our home standby generators can keep you comfy no matter the weather conditions. Once you install a home standby generator, power outages aren't your problem. Reach out and get the home backup power you need today!
If you are considering installing a backup generator for your home or business, reach out to us by going to our website, iestxsolar.com, or by giving us a call at (855) 447-6527.