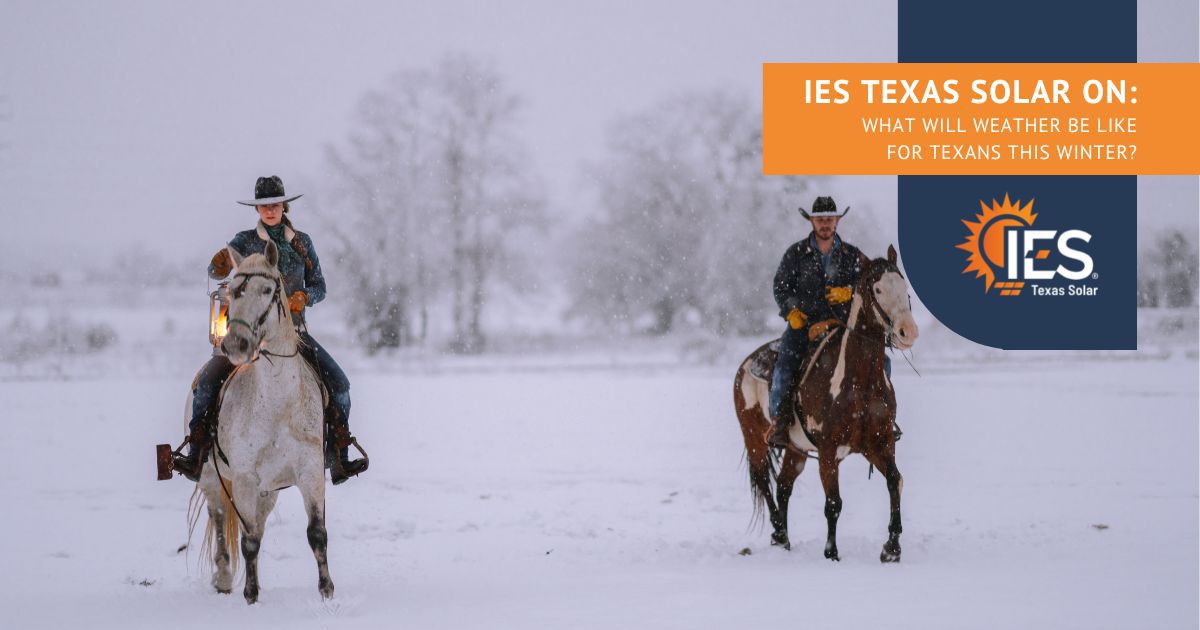 Time to read: 5 minutes
November 15, 2022
Now that we're halfway through November, there's one question on everyone's minds: will this winter be as harsh as the last one? If so, what does that mean for you? Is there anything that you can do to prepare just in case temperatures plummet during a power outage? IES Texas Solar has the answer to that.
In this article, we're going to go over some weather predictions about the next chilly season.
Weather predictions for winter 2023
Early weather predictions
Early long-range predictions of the coming Texas winter show that this winter will be colder than usual. The Almanac predicts that it will be much chillier from mid-January to the middle of February. This means that more electricity will be necessary to power and heat homes. Winter weather puts a bigger strain on this type of utility usage. The bigger the strain on the grid, the bigger the likelihood of another power outage.
It's important to note that the Texas power grid is still very vulnerable to extreme cold weather conditions. In a recent assessment of the power grid in a document released last October, the grid has barely improved, meaning that the likelihood of power outages during extreme cold is still very high.
Colder conditions are a cause of concern for many Texans. Higher electricity prices and colder temperatures increase the burden on Texans, but backup batteries and generators can easily curb these expenses.
Current weather predictions
In a recent prediction from the National Weather Service, the coming winter will still be chilly but warmer than average. If true, then that means that Texans may be able to save money by not running the heat as much as they would during a colder winter. While this may be comforting for most Texans, it's important to remember that the weather in Texas is known for its unpredictability. Additionally, rain storms and other weather events can still cause difficulties for Texans by causing power outages.
So what's the solution? That's simple: Install a Generac® backup generator.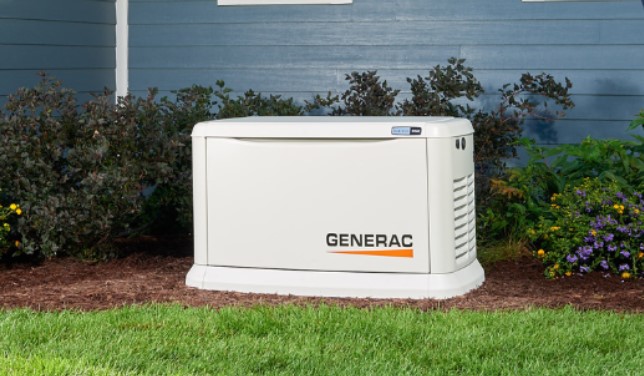 Why backup generators?
When it comes to backup power, few (if any) options are as reliable as a backup generator. Sturdy and reliable, these are a tried and true technology that can be used to power whatever you need during a power outage. A backup generator, so long as it is sized correctly, can be used to power your appliances and anything else that you need to keep running. This is especially important if you rely on an appliance for things like medicine. Some Texans have pools that need to keep water circulating when there is a power outage during a freeze so they can avoid having pipes burst, which could result in a very hefty repair bill.
What should you know when getting a generator? 
There are a couple of very important things to consider when installing a generator.
Your system MUST be properly sized
Having your system properly sized is very important. Unless you have your system sized correctly, you won't be able to power the appliances or devices that you need. This means that the things that you counted on having available during an outage (heating, refrigerators, microwaves, well-pumps, etc) will be useless when you need them. When you talk with your solar consultant, they will be able to make sure that you get exactly what you need in terms of backup power for when the power goes out.
You don't need solar panels to have a generator
While we absolutely recommend installing solar panels with backup batteries to put yourself in the best position, you don't need them in order to install a generator.
Can't I just use a portable generator from the local hardware store?
As we've written before, this may seem viable, but it's a very dangerous and ineffective backup power solution. These generators typically run on gasoline or diesel, are noisy, and are very hazardous to run indoors. A home standby generator never needs to be refueled. These generators also sit outside your home or business, meaning you don't need to worry about the noise or the emissions. Additionally, home standby generators also last a lot longer than portable generators because you don't need to constantly transport them.
Being prepared is the best option
Whether Texas will have a colder or warmer than average winter could seemingly swing either way. However, most Texans understand that the weather in the Lone Star State is unpredictable. With that in mind, it's best for you and your family to be prepared. Even if this winter is warmer than average, storms and other weather events like rain storms can cause massive amounts of rain, flooding, and lightning damage, resulting in power outages.
So what's the best way to prepare for unpredictable weather? Install a backup generator. A home standby generator is the most reliable way to make sure that you and your family have the power you need during a power outage. No matter what caused the power outage, a Generac backup generator can power everything in your home.
If you are considering installing a backup generator for your home or business, reach out to us by going to our website, iestxsolar.com, or by giving us a call at (855) 447-6527.
Sources:
https://www.almanac.com/weather/longrange/region/us/11#:~:text=November%202022%20to%20October%202023,late%20January%20and%20early%20February.