If it feels like everyone is going solar, it's because they are! U.S. solar installations grew by over 95 percent in 2018& 2019, and there's no question that 2020 will be another great year for clean energy technology. Lucky for you, Texas is one of the leading states in this rapidly growing industry, ranked in the top ten for installed solar and #3 for solar jobs in the country. Austin has long been recognized as one of the top cities for solar in the U.S. thanks to an incredible array of solar incentives, and there's more reason than ever go jump on the "go green" trend and install solar in your Austin home.
Thanks to some major developments with local energy companies like Austin Energy, Oncor and local installers, Austin has proudly become the "brightest" city for solar in the Lone Star State – it was just ranked the sixth best city in the country in terms of total solar capacity. In this article, we'll explain what you can expect to pay for a solar panel system in the greater Austin and why it's such a hot spot for rooftop solar.
The cost of solar is dropping across the state of Texas. Contact our team to get a free residential solar quote in your area.
How much do solar panels cost in Austin, Texas?
As of the end of 2019, the average cost for a solar panel system in Austin was $3.31 per watt. The price tag for a 5 kilowatt (5,000 watt) solar system in Austin will range from roughly $7,000 to $17,000 before the hefty Austin Energy or Oncor solar rebate.
Here's how:
The Austin Energy solar rebate and other incentives for Austin solar shoppers
Thanks to an awesome program that was recently revamped by Austin Energy, the 500,000+ customers of Austin's main utility qualify for a major rebate when they purchase a solar panel system and complete a solar education course. The rebate allows Austinites to enjoy a total of $2,500 removed from their gross cost. That takes the sticker price from $16,550 to $13,550. With savings like that, you almost can't afford NOT to go solar in 2020!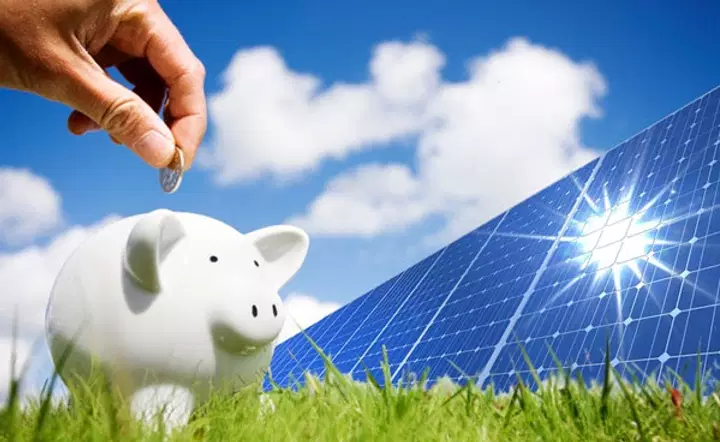 Get an instant estimate of your solar savings potential!
$13,550 is already an extremely attractive price for a 5 kW solar panel system, but the incentives don't stop there for Austin residents. To estimate your final cost to go solar, deduct 26 percent from the post-rebate cost due to the federal Solar Tax Credit available across the United States. (Just keep in mind that this incentive, like many other rebates & tax credits, is only applicable if you choose to buy your system with a cash purchase or loan. Third party leases do not qualify for the credit.)
The federal tax credit takes almost a third off of your solar panel system costs and makes your final installation cost only $9,500, meaning you would only be paying an unprecedented $1.90/watt for solar.
Solar panel cost for Austin Energy & Oncor customers in Austin for different system sizes
SYSTEM SIZE COST OF SOLAR FOR ALL AUSTIN HOMEOWNERS (POST ITC) COST OF SOLAR FOR AUSTIN ENERGY CUSTOMERS
3 kW $6,951 $5,691
5 kW $11,585 $9,485
7 kW $16,219 $13,279
10 kW $23,170 $18,970
12 kW $27,804 $22,764
Overall, Austin has some of the lowest prices and best incentives for solar in the country, and it's easy to see why Austin has been leading the charge on solar energy in Texas (and in the U.S. overall). For Austin homeowners that would like to see a customized solar estimate specific to their roof and a savings estimate specific to their current monthly energy bill, contact our IES team today to see how much you could save on your energy in Austin.
If you are considering switching to solar for your home or business, reach out to us by going to our website, iestxsolar.com, or by giving us a call at (855) 447-6527.